Advertise your Furniture for Sale Here!
This is an SBI Site, You can do it too, find out more
Furniture For Sale Below!
Get full details on How You can Place Your Furniture for Sale on this Website. I can even take the photos and write the ads for Local Customers! Get all the details below the 2 Piece Table Set ad at the bottom of the page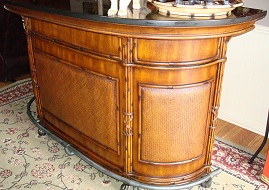 This page is going to feature preowned furniture for sale that needs a new home!
Do you have to much furniture? Or are you getting ready to do some renovations that mean you no longer need some of the existing items that you have now?
Advertise your furniture on this site and move forward with improving your home and garden.
This Furniture for Sale page is new and I a going to start with 2 furniture items that I own.
I need to sell these items because we are going to remove a wall between our kitchen and dining room. YEAH!
I can't wait to get a larger kitchen and open up the two spaces to each other. It will be so nice. Don't worry, you will get to read all about it as it progresses.
I will write a page about the wall removal. Keep looking for it!

Bar and Bar Stools for Sale/SOLD NOW THE WALL CAN COME TUMBLING DOWN!
Now I can remodel the kitchen and open it up to the dining area. Watch for details as they develop.
Just imagine how happy you would be to sell the furniture that you own that you know longer need.
Now I can get what I want and gain more space too!.
You can to....advertise here today!
2 Piece Table Set, American Signature Brand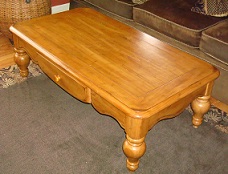 For Sale 2 piece set of tables by American Signature. Set includes 1 end table and a cocktail table.
Dimensions end table 21 1/2" tall x 26 " wide x 27 1/2 deep
Cocktail table 17 1/4" tall x 27 1/2 deep x 52 wide
Light wood tone (maple) color
Lake cottage collection
Both tables go together for only $250.00
Good Condition, destressed finish, has a few scratches, but very sturdy set of tables.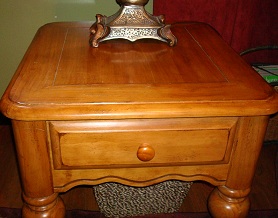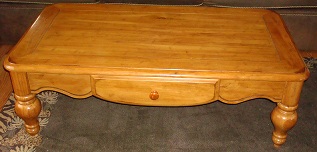 Local Pickup only
Shown by Appointment Use contact form below.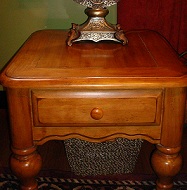 Advertise YOUR Furniture for SALE on this WEB SITE!
Do you have any Questions? Or would you like to know how You can Advertise Your Furniture for Sale on this Page? Use the form below to contact us.
Local Customers, Lexington KY and surrounding areas, I can take the photos and write the ads for you if you would like, see details below
Prices for advertising your Furniture on this site starts at $25.00 and that includes photos and a page just for your items!
If you want to be able to accept credit card payment for your furniture Items the cost for that is 10% of the selling price for the item and We use paypal. Payment would have to be made thru this site. Then we would forward 90% of the selling price to you.
Customers can spend more when they use credit cards. Take advantage of this opportunity and place your Furniture for Sale ads on this site today.
Only Quality furniture items will be accepted for advertisements.
I will also advertise your item locally in your area, so you will get inquires locally.
Up to 5 photos per item included for $25.00
Below are the options for ads placed on this page.