Visit a Peddlers Mall to find lots of Unique Items for your Home and Garden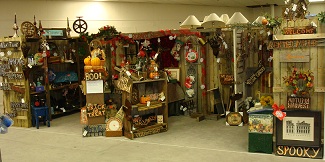 A Peddlers Mall is similar to a flea market. Except most peddlers malls are not set up with each vendor there all the time to assist customers. The photo above is the Rented Mule booth.
Shoppers get to browse the vendors booths without pressure.
Vendors are just there when adding merchandise to their booths. Shoppers check out at the counter located at the front of the store.
At a flea market each vendor booth has an attendant. Customers make their selections and pay at the booth.
I have found several unique items for my home and garden at Peddlers Malls.
Below is another photo of my former Rented Mule Booth. This is the Scrappy Signs wall.
UPDATE- We have closed our booth to focus on This website. But I highly recommend shopping at Peddlers Malls to save money, and find unsual items.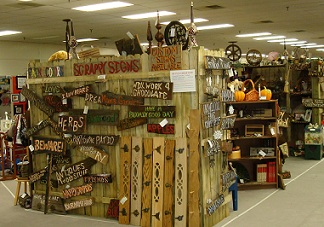 This photo shows the building that the Lexington Peddlers Mall is in.
This building was formerly the Hoover furniture store. It is huge. You could spend hours looking around at the over 600 booths.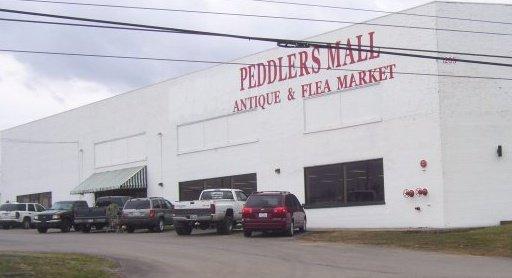 Join Our Mailing List!
Sign up to get our FREE Improve your home and Garden Newsletter below. Periodically, I will send you valuable information to help you with your home and garden projects
The photo on the right shows the Rented Mule sign at the Entrance of our former booth.
The Rented Mule booth had a variety of new and used merchandise on display. THE NEW AND HANDCRAFTED MERCHANDISE THAT WAS AVAILABLE AT THE BOOTH IS NOW AVAILABLE AT OUR RENTED MULE HOME AND GARDEN STORE ON THIS WEBSITE
THE MERCHANDISE THAT WAS AVAILABLE AT THE BOOTH IS NOW AVAILABLE AT OUR RENTED MULE HOME AND GARDEN STORE ON THIS WEBSITE I had a large selection of barnwood crafts and signs from the Scrappy Signs Collection in the booth.
I had coat racks with gardening and pet themed hooks on display too. These items are being added to our store on this site.
Our barnwood crafts include racks, shelves, crosses, and more out of antique barnwood
I featured flower seeds from my private garden in the booth during planting season.
The flower seeds are from Freda's Favorite Flowers.
Scrappy Signs and Freda's Favorite Flowers are both lines from Rented Mule. Rented Mule is my business name.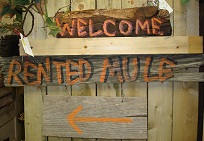 In addition to Peddlers Malls you can find lots of great items at Flea Markets. Read how to use these Treasures in you landscaping.
Scrappy Signs, by Rented Mule, Made from Antique KY Barnwood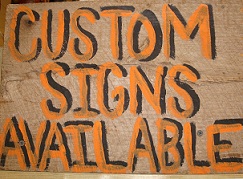 This photo shows the sign I had hanging on the Scrappy Signs wall at my vendors booth.
I paint any wording on the signs. All signs are made from antique KY barnwood.
I really enjoy the creative outlet I have with making the signs.
If you need a sign with any wording, you can let me know at scrappysigns@gmail.com.
I will be happy to give you a quote on a custom sign.
If you are ever in Lexington KY look up the Lexington Peddlers Mall. The place is huge with over 600 booths full of lots of merchandise.
There are 3 large rooms downstairs and the upstairs has one large open room overlooking the main floor. It is an adventure.
Below is a photo of Scrappy Signs in Blue and White. Our local university is UK (University of Kentucky) and the school colors are blue and white.
Mancave is the #1 selling Scrappy Sign in the collection of stock signs.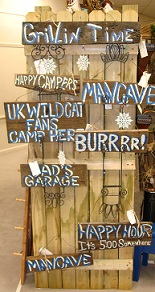 Shop you local Peddlers Malls for Decorative Items for you Home or Garden
You can find all kinds of neat items at peddlers malls.
The vendors work hard to stock the booth spaces with items that are unique.
Look for collectibles for you hobbies, or collections. You can find lots of great items to use in you landscaping too.
So make sure to check them out.
Most booths in peddlers malls have a good selection of mixed merchandise.
Others specialize in one category such as books, or furniture.
Our booth has home decor, antique garden tools, wind chimes, assorted glassware, seasonal decor, and more in addition to the items I mentioned earlier. See some of the seasonal items in the photo above.
The reason I am writing about this part of my business is because of the benefit to you by shopping at these types of malls.
You can find lots of home and garden decor items to improve you home and garden, at much lower prices than buying new items.
Hand painted garden signs make great gifts form your gardening friends too!
Plus old things or handcrafted items are really special. The selection is always changing.
The photo on the left shows a wind chime display in the former Rented Mule Booth.
You can now find windchimes on this site in the Rented Mule Home and Garden Store, just click on the windchime photo to get to the page.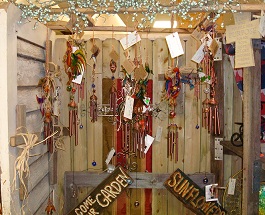 Order Scrappy Signs, or flower seeds for you home or garden here


REMEMBER WE HAVE CLOSED OUR BOOTH AT THE PEDDLERS MALL TO OPEN OUR INTERNET STORE ON THIS SITE.
REMEMBER WE HAVE CLOSED OUR BOOTH AT THE PEDDLERS MALL TO OPEN OUR RENTED MULE HOME AND GARDEN STORE ON THIS SITE
SHOP AT THE RENTED MULE HOME AND GARDEN STORE HERE