Our NEW Rooster Decor Store
Is Filled with Colorful Accents for Your Home and Garden
ENTER OUR ROOSTER DECOR STORE HERE
If you enjoy a casual country decor, shop our Rooster Decor Store for the perfect fun colorful accents for your home and garden.
There are 1000's of rooster decor items in our store, so you are in for a treat! Check out the slide show for a preview of rooster items.
I have lots of rooster decor in my kitchen because I love the look. I find them to be colorful and cheerful when used inside or outside in a casual country garden such as a Cottage Garden I have several wrought iron accents in my gardens that are roosters too They are similiar to the one below that is available in Our Rooster Decor Store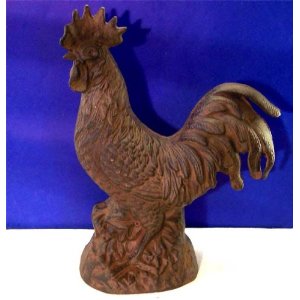 Antiqued Rusted Large Rooster Cast Iron Garden Decor
I have a Rooster Wall Plaque Just Like this one below, I had to remove it from my wall when we remodeled our kitchen But I am going to hang it on my new garden shed that is going to be built this year. It will look great there. You can order yours below, or when you shop in our Rooster Decor Store.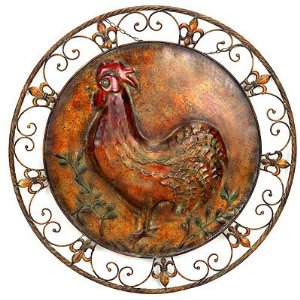 Rooster Metal Wall Plaque Wall Decor 26 inch
Shop our Rooster Decor Store
Here is a Sneak Peak of Our Rooster Decor Store, click on any item to enter the store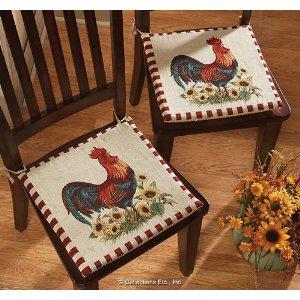 Rooster Decor Chair Pad Cushions
Rooster Decor is also great for Dining Rooms, Bathrooms and Cabins. It makes a better statement when used throughout the room. Decorate a den or guest bedroom in roosters for a colorful fun look.
As an example if you have an open floor plan with a kitchen/dinette area, decorate both spaces in the same theme. Our Rooster Decor Store offers planty of items to choose from- almost 8,000!
These items make great gifts too.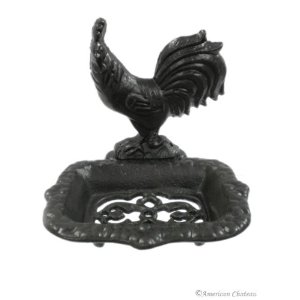 Cast Iron Rooster Soap Dish Garden Bathroom Decor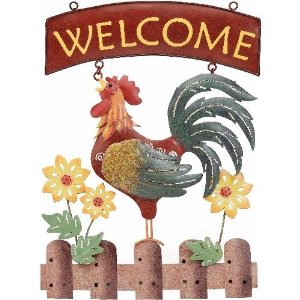 Welcome Sign Handcrafted Decor Rooster (12x16) - Regal Art #R384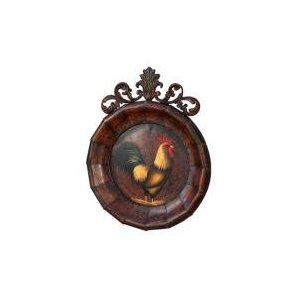 'Rooster Round Plaque wall Decor Sculpture 20''H''



Happy Shopping - Enter Our Rooster Decor Store Here