Find out more ABOUT ME, and why I love Self Employment, and Working from Home on My SBI Business
ComfortHouse.com is the leading online shopping site for personal, home, and business products that make life easier and more comfortable.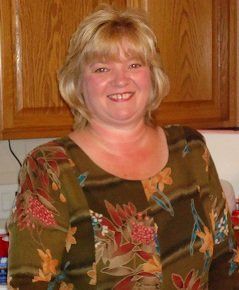 The sign above reads "Self Employment is Self Empowering".
Read on to find out what that saying means to me.
Thanks for reading this About me page, and taking the opportunity to get to know me better. And for "Letting me help YOU".
Now you can learn why I have built this home improvement website with SBI called www.improve-your-home-and-garden.com
Self Employment allows me to be my own boss, make my own schedule. And own MY own time.
I choose when I want to work in my own home office, travel, vacation, rest, relax, sleep, etc without having to be on the job when THEIR business is open.
I like to work in the mornings and in the evenings on my web business. When I am not outside in my garden. With this type of web business, it is mobile.
My husband and I love to go on a camping trips and as long as there is an internet signal, I am able to work from a Campsite! It fits perfectly with our lifestyle.
With that being said, I am already thinking of my next website, If will be about camping with your pets! be looking for it in the future.


Find out what I am talking about when I say - Let me Help YOU, at the link below.
Find out what I am talking about when I say " Let me Help You", Click here for full details.


To me that saying "Self Employment is Self Empowering" is very true. It really has alot of meaning.
I made the phrase up- it came to me after I quite my full time job last year... Read on - Maybe you can relate to my story.
I painted the Self Employment is Self Empowering sign a few days after I left my last employer while preparing to exhibit at a festival. I was loving the freedom of self employment already.
My husband and I had removed some barns earlier that summer and we had made some barnwood items for the event.
I left the above mentioned full time job 1 year ago today- from the day I am writing this page. This page is being written on August 31st 2010
I have no regrets. I love self employment, making my own schedule and working from home, doing the things I enjoy doing.
I reside in Central Kentucky, In the beautiful city of Lexington, the horse capital of the world. This is a beautiful area. Lexington is the only town I have ever lived in that I love.
I am originally from southwest Virginia, the town I am from is just a tiny dot on some maps, not even located on most.
I moved to Kentucky in 1993 and later moved to Lexington KY in 2001. The horse farms in the area are gorgeous. I am not here for the horses, but I do think the area and the horses are very beautiful.
Learn more about Kentucky homes and gardening at www.ky-home-and-gardening.com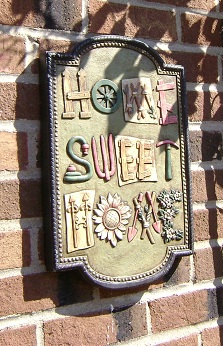 I have moved around alot since leaving VA in 1993. My first home in VA was in a constant state of improvement the 13 years I owned it.
Along the way after I moved I have always tried to improve each home I have lived in.
I have even improved homes that I rented.
I enjoy working on home improvement projects and decorating, gardening and landscaping. These are my passions. I also love self employment!
I have been creative all my life and I always enjoy the challenge of creating a new living space, garden or business.
Oh the reason I painted the sign above- "Self Employment is Self Empowering" Well I love working from home (for myself) for so many reasons-
Here are a just a few of the reasons I love working from home on my WEB business
No commute thru traffic in bad weather, and late at night...I worked retail for almost 4 years. At my last job in retail furniture sales I got off work at 9 pm most nights.
** Now I just walk down stairs to my newly renovated home office.**
I am now enjoying working in the company of my husband and our family pets.
My dog Bronco, is my faithful companion no matter what time I am working! My 2 new kittens Tig and Taz are always there to make me smile as I work.
See photo below of my babies, age 2 months. They are napping on the footstool under my desk in my home office.
Aren't they just precious? You can't take those little dolls to a job working for someone else!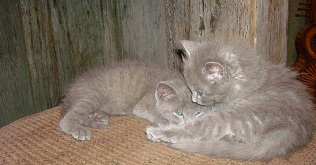 I love working around my cats, dogs and fish. See photos of my pets here.
We recently completed our new home office, Check it out at the link below.
See my home office at and Check out my Home Office Decorating Ideas
No bosses making me work holidays - and 3 out of 4 Sundays a month, and every Saturday.
**Holidays and weekends are mine to do with what I want** I get to spend time doing things with my family!!!
No more 11 hour days on my feet working on a concrete floor.
**I work when I want to, take breaks often, and get some time off my feet**
No more schedule changes and having way to many salespeople working on commission, at the same time on weekends and holidays- so no one makes any money.
(Commission sales is free labor) they only get paid for what they sale- no guarantee of pay.
No more spending my entire day at work and having no time at the end of the day to go out into my garden ( my favorite place to be) before dark. I got off work at 9pm most nights after working 11 hours.
**Now I work in my gardens, when I want, and come inside and work on my SBI web business when I choose.
The power to make my own schedule is worth a fortune to me. I love the freedom to go where I want when I want.
I could go on all day.....
No more dress codes. Ahh to me this is a BIGGIE, I now work barefoot in shorts and a tank top! Please - Don't hate me ha! Learn from me instead.
And this is very important- There is less stress, with no longer having to live my life on someone else's schedule. Stress will take it's toll on you.
Sure I don't have a regular payday like an hourly worker or salaried worker, but the rewards of being self employed are much greater than working for someone else.
It takes courage to be this independent. Courage is a good thing, fear will always hold you down. You must be self confident, self motivated and believe in yourself to survive being self employed.
After all self employment is self empowering. like I said. With that belief comes an inner strength. You know you can do it.
Personally I find those characteristics much more attractive than being very humble and taking crap from a corporate office where people are just numbers. What about you?
No matter how good a job you do, it goes unnoticed, but screw up once and suddenly you are the center of attention. Sound familiar?
I am not used to having a regular payday anyway...Commission sales is based on sales so that always varies.
The only time I ever had a paycheck that was the same was when I did some part time work. That money was never good. And it included working until midnight. You can make alot more money other ways. Self employment is the answer.
If I am going to be working at midnight I want it at my choice because I am on a hot streak working on my web business in the safety of my own home!
Not having to travel home exhausted after working 2 jobs that started at 6 am that morning. Been there - done that.
Life is to Short to Work for Other People!
Oh my, I could make a sign out of that phrase too!
The creative juices are flowing. Obviously I am on one of those Hot Streaks as I think about the phrase "Self Employment is Self Empowering" it really gets me stirred up.
I should say that until I moved to Lexington I had only worked for one other employer. That employer was my parents. Then I started working for myself.
So I became self employed at a young age. (There were no jobs), so in order to work I had to create a position!
Working for my parents for almost 14 years was enough reason for me, to never want to have a real boss again! I started working after school and weekends at the very young age of 12.
After they closed their family business I later started my first business when I was 26. I was used to being around people and working- What can I say? I am self motivated.
So at age 48 at the time I am writing this, I have a long work history. I have enjoyed the times I was self employed much more than the times I had a boss.
My first business was an advertising specialty business. I loved this business, but living where I did in VA I had to travel all the time to get clients.
I had 3 small children so, that was very tough. I did that for 8 years.
I moved to Kentucky while I owned the Advertising Specialty business. I also started a retail store.
It was a home decor, crafts and gift store. Again, lots of late nights working weekends and being away from home to much.
After I closed the store, and the ad specialty business I became a manufactures rep ( self employed) in the home decor industry.
I Loved this type of work, still seeing people, but I was on the road again! I had lots of lines, did lots of shows and worked all the time!
All that traveling gets old quickly. Especially with children at babysitters to much. I was a divorced parent.
I moved to Lexington in 2001. I was still a manufactures rep. I did not know even one person in this town when I moved here. Kids in tow.
Determination Will Move Mountains!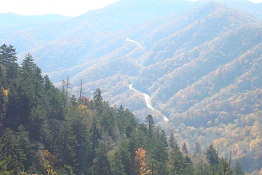 Possibly another great inspirational phrase for a sign! I need to start another list.....
(See over 50 more Photos from my Gatlinburg Trip at the facebook link below!) http://www.facebook.com/album.php?aid=46819&id=100000005644554&l=cf4a3a676a (Speaking of mountains...I recently took a mini vacation- Camping in Gatlinburg Tn. The smokies are gorgeous in the Fall.
Afterwards, when I returned, I updated this site with a Header featuring a photo of the Smoky Mountains from Clingmans Dome and a new look overall.
The picture at the top of all of the pages on this site is from my vacation! And here is another photo from the trip.
I did not have to ask for time off from the boss to take the trip. That is a wonderful feeling! It was a great trip.)One of the perks of self employment.
UPDATE- CHECK OUT MY NEW SITE
http://www.camping-to-relax.com That I started in Jan 2011!
Ok, More about my background- The reason I moved to Lexington- I wanted to live somewhere that I liked instead of being in a tiny town all my life. I wanted more for my children too.
The fact that I was alone with no friends or family just meant I would have an opportunity to start over. To me that was a challenge. Some times this can be good, but it is never easy.
I finally decided to stop being on the road all the time and I took my first job,working for someone else- I became an employee.
The job was in retail housing- commission sales. Lets just say- It is amazing the ways a business can go wrong.
Long story short the business folded, and I became unemployed without being paid my commissions that were owed. That was not a good thing.
I had worked seven days a week for this company and they filed bankruptcy and left alot of people out of work and unpaid including me.
I have often wondered - How does a big corporation get by with doing this type of thing to their commission paid employees?
I later went to work for one of the manufactures that I had purchased home decor items from when I had my retail store. I was an employee, a manufactures rep again. But as an employee in the rep business, you can only carry one line.
I did that for over a year and being on the road so much was taking its toll on me.
A few odd jobs later including selling custom window treatments, then I went to work for a retail chain selling furniture. I thought being in the same place everyday off the road was the answer. (That is the job I left a year ago)
At the time I started to work there I worked all the time, 11 hour days 5 days a week. Sometimes I worked every Sunday. The money was ok in the beginning.
The kids were older by now.
That type of work schedule is fine for someone that is single and has no life outside of work. My boss once told me they like to hire single hungry women!
Then I met Terry, who is now my husband. He convinced me that I did not have to work all the time like I was doing. I cut the hours back to 40 hours a week.
By this time I was starting to have constant problems with my feet from standing on that floor so long each day. Some things are more important about your work than the paycheck.
I did not want to be in constant pain and I wanted a life outside of work! Imagine that!
Well, in retail the time to make money is on the weekend. I still had to work every Saturday and at least 2 Sundays a month and all holidays except Christmas, Thanksgiving and Easter. Did I mention how hard that is with a family?
At the time Terry worked Monday thru Friday until 5pm. I worked until 9. We saw each other a few hours in the evening during the week on my days off and 1 or 2 Sundays a month.
Traveling to see family out of town was a huge task with our conflicting schedules.
It was not worth it. The economy took a down turn and so did furniture sales. The pay for the same amount of effort was half what it originally had been for me.
I wanted to be home out in my yard doing what I love to do. I left the furniture store to do something for myself.
And here I am, writing this page about me and telling you about my SBI site! How exciting!
As you can see I have a long history of home related work. I have always worked in sales and decorating. I love sales but I love home decorating, improvements and gardening more.
I also really enjoy helping others with decisions about their home and gardens. That is why this web business is all about improving your home and garden.
These areas allow me to be creative. Which is how I am my happiest!
I also love self employment, being my own boss and working from home, surrounded by my pets, my husband and our home and garden that we have improved together.
Terry and I have alot of things in common. We both love to travel, go camping, (with our dogs), and-
One very big thing is- we both enjoy home improvement projects. We can spend hours together working on projects in your yard and inside the house.
Together we have changed many features of our home and garden. We have personalized it to fit our style. And we enjoy it much more with each completed home improvement or garden project.
My husband has almost 30 years experience in the construction business.
He was a plumber then later a project manager for commercial work. He learned alot of skills over the years and has applied his knowledge to his own projects at our home.
Make sure you check out other pages on this site for ways to improve your home and garden
So back to the sign "Self Employment is Self Empowering"
On my journey for self employment again, trying to figure out what type of business I wanted to start, I found out about SBI. (Site Build It!) And I am so glad I did!
I knew I wanted to work from home, the idea of self employment really appeals to me. I did not want another job that required travel again either. I am over that!
I researched and learned what I could about SBI, then I joined and started learning as much as I could about having a REAL online business. I am an real, active SBIer now, with my own web business.
There is a abundance of knowledge in the SBI membership. Ebooks and forums and videos, the list goes on and on. And there new additions to the service all the time.
I am having a blast developing my new business.I have just added a Home and Garden Store- make sure you checkit out!
There is a wealth of knowledge at SBI. Knowledge is power, I'm sure you already know that. When starting a new business the more your know about the business the more powerful you will be.
If you have a hobby you love, or work experience in some area, you can turn it into a profitable online business. SBI will show you how.
At SBI they do alot more than host a website. The tools involved in SBI take the technical aspects out of building a web business. You can focus on building your business and they (SBI) take care of the technical issues.
SBI encourages people to start an online business doing something they are passionate about. Do something they have knowledge about. I definitely agree with that. If you love what you do, it no longer seems like work.
With SBI you own a REAL online BUSINESS, not just a website. Anyone can own a website, they are for sale all over the web!
But SBI sites are individual to the owners, no copy cat sites with everyone pushing the same products. You develop a concept site focused on a niche- something you know alot about or find interesting.
Terry and I have done so may home improvement projects that after joining SBI and doing research with the "brainstormer" tool the natural choice for me was to start an online business about what we love to do.
So, www.Improve-your-home-and-garden.com is the result. I hope you enjoy the site. I also hope you find it inspiring and helpful in many ways.
I love talking about home improvement projects and landscaping ideas so this online business gives me the opportunity to share my experiences and inspire other DIY homeowners to learn from my real life experiences.
And you can share your home improvement ideas with us. Look for invitations to do just that. There are over 30 invitations on various pages that encourage you to share your home improvemnt projects or questions with visitors of this site.
At the time of this writing I am still learning alot and working on the my new business. That is fine with me, I have never run from work. And I enjoy learning something new.
And when you work for yourself - "Self Employment is Self Empowering", like the sign says.
I have spent alot of time online researching the other sites that promise results- 99.9% are garbage.
I have lost enough money working for, and with dishonest people. So I am very careful who I deal with. You should be too.
Get Rich Quick sites are music to your ears, but misery for your heart and wallet. They are not real.
To have a real business, you have to really work the business. Only then, will you have Real rewards.
Think of building YOUR SBI business like this-
When you build a new house it takes time to get it built and decorated the way it needs to be, in order for you to move in.
But when that house is YOURS, YOU OWN IT and you get to move in, take charge, you love being there.
Sure beats renting a house from someone else....just like working for someone else when you think about it.
You work for them to build THEIR business- You rent from them to pay THEIR mortgage!
Building an online business takes time, if anyone tells your otherwise, avoid dealing with them.
But once you get the business built, then YOU have a real business, and YOU can enjoy the "Self Employment is Self Empowering" feeling too.
Check out SBI for yourself and see what you think, the link is below

I think you will be happy with your new discovery.
You may discover that - you have just found what you have been looking for, so you too can be "Self Employed and Self Empowered"
And oh yeah- When the time comes and you need a handpainted barnwood sign for your home office that reads
"Self Employment is Self Empowering"
or
"Life is to Short to Work for Other People"
or even
"Determination Will Move Mountains"
for your new home office let me know.
I have the "Self Employment is Self Empowering" sign pictured hanging above a door in my home office. That one is mine. I find it very inspiring.
I paint any saying on Kentucky Barnwood. My line of Handpainted Barnwood Signs by Rented Mule is known as Scrappy Signs. They can be ordered at the link below-
As a SPECIAL GRAND OPENING Promotion I am offering free shipping in the USA, on All Scrappy Signs purchased thru this website.
Order your own" Self Employment is Self Empowering" sign at Our Home and Garden Store on this site!

Promoting my offline business is another one of my income streams which will be added to this site in various ways. I invite you to watch me grow my SBI business.
I have affiliate links, and google adsense on this site as well.
My latest addition to the site is The Rented Mule Home and Garden Store Featuring The Scrappy Signs Collection, Freda's Favorite Flowers, And lots of beautiful items for your home and garden. Make sure your check it out. Gift Certificates are now available for the store too!
There are lots of ways to make money online with SBI. Now go to SBI, see for yourself and find out more. Find out how much freedom comes with self employment.
Good luck on your self employment venture and thanks for reading about me, Freda K. Eckel
Click on the link below to learn more about SBI, And discover how Self Employment is Self Empowering for you too.

"Let Me- Help You" A FREE Service to visitors of this site!
I have added something very unique to this website. This is another reason I love self employment! I can wear many hats-without getting someone else to approve the idea first.
This idea suddenly came to me one day as I was working on this site. Here it is - I can help YOU in many ways.
So please, Let Me Help You!
If you have taken the time to read this page about me, you can see that I have lots of experience in sales and with home improvements.
It is obvious - that I want to help you improve your home and garden, by providing the inspiration and information that is offered through out this site on all of the pages about home and garden improvements.
But, what is not as obvious is - I want to help you finish the project so that it completely reflects YOUR personal style.
Consider me your Decorator/Personal Shopper. Remember my background is in home product sales, that means I have helped clients make decisions on what they needed for their homes for a long time! I can do the same service for you.
This website is affiliated with several online stores and businesses. Together we can provide you with everything you need to improve your home and garden.
These businesses offer a good value and great customer service to my website visitors. Every item or service offered, is related to improving your home and garden.
When you need the right tool for the job, or the furniture to complete the room I will offer suggestions. All you have to do is ask me. Need help deciding on paint colors, details of any kind? Just let me know.
I have made a special page especially for that purpose. The link is below and the page it takes you to, will give you all of the details on how you can "let me help you". This is a free service to the visitors and shoppers on this site.
Click on the Link below to find out more!
Let me help you, I will answer your questions and post the answers on this site usually within 24 hours or less! Find out more

See pictures of more sample Scrappy Signs HERE
If you have even considered self employment, but don't have a clue how to start with your own web business, difinately checkout the Solo Build It link below.
See how other people have turned their knowledge and experience into profitable online businesses.