Share Your Stone Border Stories, Tips and Comments Here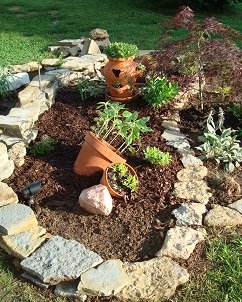 Do you use Stone in Your Landscape Projects? Tell us about it!
Share your stone borders stories along with photos about projects that you have done either at your home, or somewhere else.
You can even make suggestions on techniques and design. Comments are also welcome. I WANT TO HEAR FROM YOU!!
Share anything that would be considered useful or helpful to visitors of this site.
Was the page helpful?
Was it inspiring?
Did you like it or hate it?
Let us know today!
Link to this site
If you are in the business of selling landscape supplies such as stone products or tools used in landscaping, and have a website, and would like to exchange links use the contact form on this site. contact form on this site
From Stone Border Stories, to Stone Border Projects
Have A Great Story about using Stone Borders in your Landscape?
Do you have a great story about this? Share it! Tell us how you have created beautiful landscape areas in your yard by using stone. I will publish your story and photos on this website.