Just moved, NO Flowers
by Diane Kidd
(Lexington, Kentucky)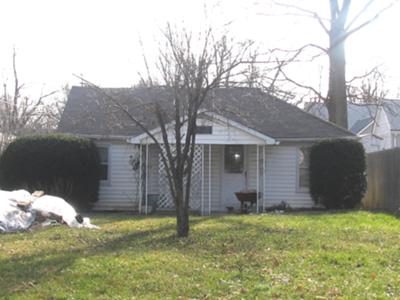 Before without Flowers or Plants
I just moved into an old house that had NOT been lived in for over a year. The only thing that it was growing there was Poison Ivy.


And of course I found only after it showed up all over my arms - WITHOUT an invitation!
It was March and I knew I was not going to be able to really have any flowers or plants in just a month or two and a friend of mine came to the rescue.
She brought over all her SEEDS and many of her STARTER plants, and portions of some of her MUMS and perennials and we planted all day long.
Well, that Spring and Summer I had flowers !
I cannot wait to see what the yard will look like next year. So no matter how hopeless your yard or garden looks, Find a friend with SEEDS and alot of Flowers and within just a few months - your yard will be worth writing about.
REMEMBER - take a lot of Pictures ... because pictures will show you many things. Where you came from and where you wanting to go.
Pictures show GROWTH. Gives encouragement, and hope.
Can't wait to hear your stories.
Diane Kidd
Lexington, KY
www.ky-home-and-gardening.com