Just moved, NOW has FLOWERS ... check it out
by Diane
(Lexington, Kentucky)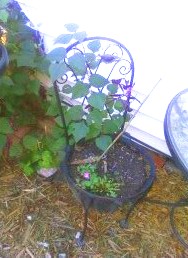 started from seed only few months ago
It is now the first week in October ... WOW does time get away from us. I moved into this house in the middle of March I believe. And we planted a few things as soon as we could.


I wanted to Follow - up with you and show you a few pictures. This is what the front yard looks like with just a few seed pods, and a few small pieces from a friends garden.
This is portions of the front yard only 5 months later. I cannot wait to see what it looks like next year.
Check out my website - www.ky-home-and-gardening.com
Since I bought this house, I also started building a website to "Capture" all the things that I have been doing over the past year or so in the KY Lexington area.
Thanks again
Diane Kidd
Lexington, KY